Prepaid Bundles Price Changes starting November 1
Oct 29, 2022
By ALLCARE Team
October 29, 2022
To our dear freelancers and gig workers,
Please be informed of the price increase for the ALLCARE Prepaid Bundles effective November 1, 2022.
Since the launch of the ALLCARE Prepaid Bundles in 2020, the cost of providing healthcare has increased over the past years. Due to the rate increase of our partners, we are adjusting our prices to be able to continue providing quality workers benefits for freelancers and gig workers.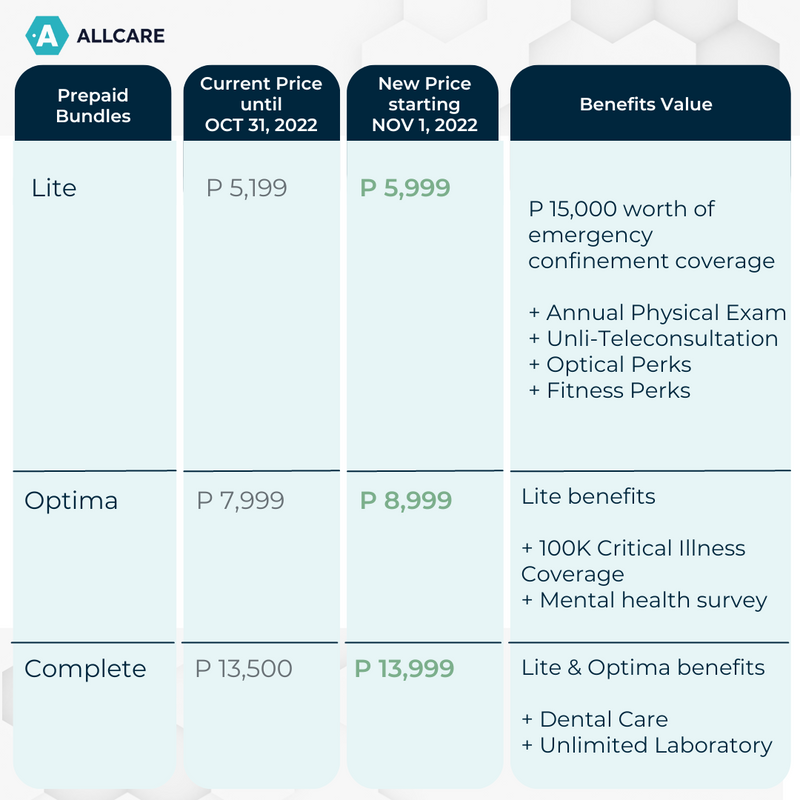 Any orders placed on www.allcare.ph/prepaidbundles before November 1, 2022 will be honored at the current price.
We are grateful and humbled by your continued business as we go through this period of change. Rest assured that we'll continue giving more value and care to the services that we offer.
Best of health,
Cindy Burdette
CEO and Co-Founder, ALLCARE