Strong leadership for ALLCARE with its CEO's double nomination at the 13th Asia CEO Awards
Oct 11, 2022
By ALLCARE Team
ALLCARE CEO Cindy Burdette is among the Circle of Excellence awardees at the 2022 Asia CEO Awards for two leadership categories: Young Leader of the Year and  Young Shero of the Year. The Asia CEO Awards honors companies, entrepreneurs, and executives that have both excelled, and have made a significant positive impact on society. 
"What is leadership if not for our purpose and the people behind it? We are an SME for SMEs. To be recognized in the Circle of Excellence is a salute to the relentless efforts of our team." said Cindy Burdette. "We will continue helping small businesses and all types of workers get access to holistic and relevant benefits by providing an all-in-one benefits platform that is affordable, human-centric, and easy to avail. If you are a business that contributes to the same cause, we'll be glad to have a conversation."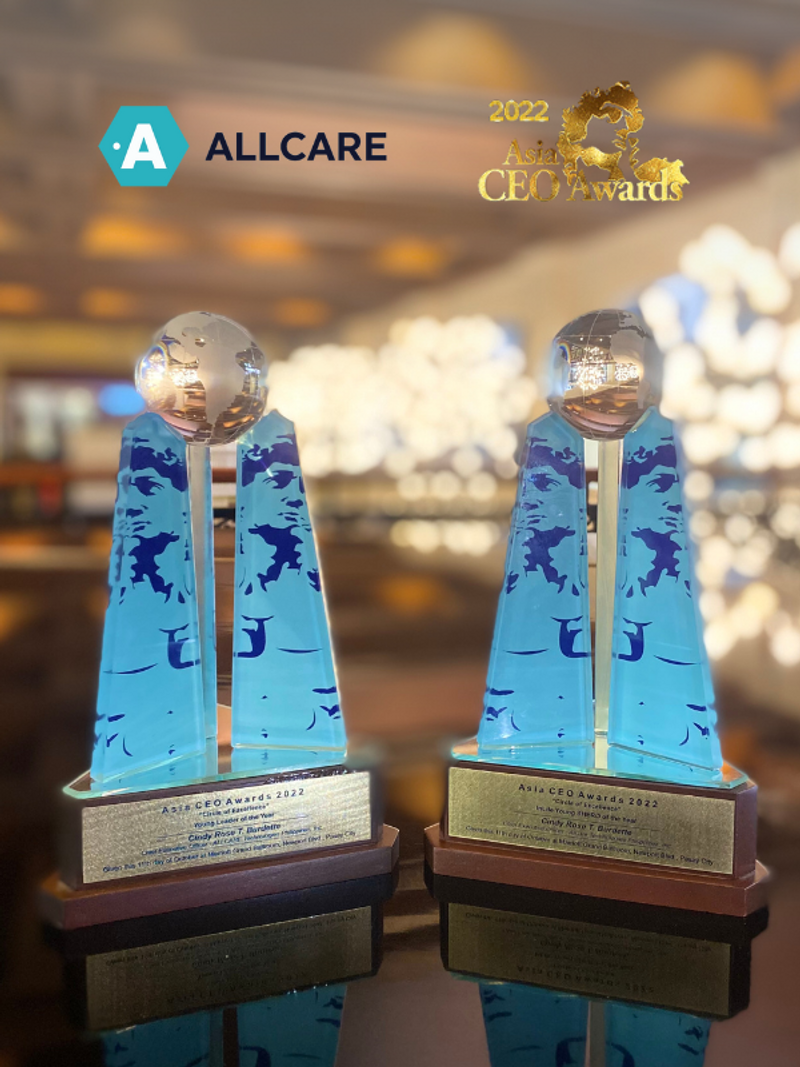 The candidates for the Young Leader of the Year award are individual young leaders, not older than 35 years old, who have accomplished remarkable achievements that advance the nation's economy or social standing in the eyes of the world. While the Young Shero of the Year award is open to Filipino women leaders who are under the age of 40 and who have achieved recognizable success, overseeing organizations in the Philippines that have advanced the nation's economic and/or social standing in the eyes of the world.
The winners of the 13th Asia CEO Awards was announced on October 11, 2022 at the Manila Marriott Grand Ballroom.